I've never been to a peep show. Really. But I imagine they're a lot like authoring a book (or other projects for that matter).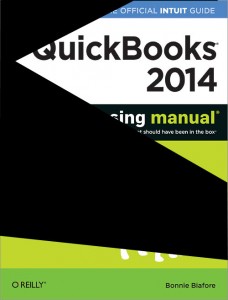 Of course, a peep show costs a few bucks whereas the price I pay to write a book is hundreds of hours of my life and a savage brain pummeling. During the "show" I get unsatisfying looks at the work in progress. A paragraph here. A screenshot there. (And those are not even close to as titillating as a scantily clad person.)
As time goes on, the view improves, or, at least with some projects, becomes clearer. (Sometimes, progress and results don't quite live up to expectations, which means some course correction is in order.) For a book, the page proofs begin to expose what the final book will really look like. When I see the cover art from the graphics folks, I begin to get excited. That cover art means the book (and my torment) is almost over.
One day, I head out to my driveway and find a box from my publisher sitting on the steps. I rip open the cardboard box, ruffle through the packing material, and extract a copy. Finally, the book version of the full monty! I turn the book this way and that to appreciate the view from all angles. I flip through the pages. As quickly as it appeared, the exhilaration goes away. About fifteen seconds have passed. I stow the box of books, put a copy on the book shelf with the other books I've written, and get on with the next thing.
That isn't the end of the story–or the project. I document the lessons I learned so things go better the next time. And I deposit the final advance payment to wrap up the pesky financial details. A book project delivers a product, the printed book. Like other product-oriented projects, the final product triggers a handoff from me to… me. I go from book writing to book marketing, which is a new project.
From time to time, readers email questions. I might get the satisfaction of hearing how much they like the book. I get to answer whatever question is on the table and enjoy the feeling of helping someone, which is a fulfilling reminder of the goal of the book project that began so long ago.
http://www.bonniebiafore.com/wp-content/uploads/2013/04/biafore-logo-web-465.png
0
0
Bonnie Biafore
http://www.bonniebiafore.com/wp-content/uploads/2013/04/biafore-logo-web-465.png
Bonnie Biafore
2012-03-05 14:47:24
2013-12-18 14:47:57
From Peep Show to Full Monty