Bonnie is an engaging and entertaining instructor, whether she's teaching live or online. She can develop custom training, if your organization has special needs.
Hire Bonnie to develop custom training.

for availability and rates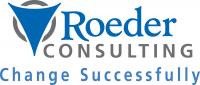 Bonnie's Lynda.com Courses

Bonnie is the author of several Lynda.com courses. Sign up for a free trial to check out all the courses Lynda.com has to offer!
Project Management Training
Project Management Fundamentals
For newly-minted project managers: Two hours to managing projects effectively. Discover how to more efficiently manage your business projects. Author Bonnie Biafore lays out a set of principles and examines the concepts behind project management, from defining the problem, establishing project objectives, and building a project plan to meeting deadlines, managing team resources, and closing the project. The course also provides tips for reporting on project performance, keeping a project on track, and gaining customer acceptance.
Viewer Comment:
Very explicit, great info, set step by step the process for Project Management Fundamentals. Love it, makes you want to see it again. Love the tone of voice and the way of the author explain the subjects.
QuickBooks Payroll Essential Training
Master QuickBooks Payroll with these tutorials from QuickBooks Payroll expert Bonnie Biafore. Start by learning how to set up an account and enter company and employee payroll data; then define federal, state, and local payroll taxes and work with various accounts and payroll items. If you're starting with Payroll midyear, she'll also explain how to add year-to-date data. The final chapters show how to run payroll, prepare payroll tax forms, and generate reports.
Up and Running with Basecamp
Manage projects, tasks, and teams with Basecamp, a cloud collaboration tool. In this course, author Bonnie Biafore shows you how to manage projects, teams, and schedules using Basecamp, a popular cloud collaboration tool. Find out how to start a Basecamp account, create new projects, and invite team members to participate. The course also covers handling work with to-do lists, communicating via comments and email, storing files, and working with templates in Basecamp. Project managers will also learn to track activities and progress in to-do lists or the Basecamp calendar.
Project 2013 Essential Training
What you need to know about Project 2013 (and more movies than the 2010 course). Follow along with author Bonnie Biafore as she shows you how to better manage your project's deadlines, tasks, and resources with Microsoft Project 2013. This course covers setting up project files, creating tasks, assigning resources, working with views, and using baseline calculations to track progress. Plus, learn how to report project information and share it with others.
Viewer Comment:
I have gone through tutorials for MS Project and this was by far much more informative. It took more time, which I believe was well worth it.
QuickBooks Advanced Bookkeeping Techniques
Master tricky income, expense, and banking transactions in QuickBooks with these tips and techniques from Bonnie Biafore. First, learn best practices for categorizing and analyzing data, so you can get a better financial picture of the business. Then discover how to work with customer deposits, prepayments, and credits and refunds. You'll also learn how to correct misapplied payments and explore the opposite side of the "coin": special expenses such as vendor deposits and refunds. Find out how to track special income such as consignments and trades. Bonnie also shows viewers how to handle bounced checks—to and from customers and vendors—as well as troubleshoot bank reconciliations and uncleared transactions.
Up and Running with Asana
Discover how to use Asana, the lightweight project- and task-management tool that allows for easy collaboration and communication within your team. With Asana, there's no need for extra emails, status meetings, wikis, or to-do lists—it has all those tools built in! Get up to speed quickly with this course, which reveals Asana's most helpful features and shows how to set up organizations, teams, and projects, and add and track tasks. Dive in and learn how Asana can help you.
Project 2010 Essential Training
In Project 2010 Essential Training, project management expert Bonnie Biafore shows how individuals and teams can use Microsoft Project to manage any level of project. The course demonstrates setting up projects, adding tasks, assigning resources, fixing scheduling issues, dealing with resource conflicts, and tracking project progress. It also covers the new Project interface, featuring the new Ribbon and Backstage view, and explains how to use new features like user-controlled scheduling, the Timeline, and Team Planner. Exercise files accompany the course.
Up and Running with QuickBooks Online
Get up and running with QuickBooks Online so you can manage business finances in the cloud, anywhere you go. Bonnie Biafore shows business managers who are new to QuickBooks and old hands making the leap to the online edition how to pay bills on time, collect the money earned, and run reports to see how the company is performing. Plus, discover how to set up customers, vendors, products, and services; record transactions; reconcile bank statements; and pay sales tax.
Managing Small Projects
Learn what to do and not do when you manage smaller projects. Have you wondered how to make your small projects run as smoothly as possible—without building in so many steps that they get cumbersome? In this course, author and project manager Bonnie Biafore shows how a successful small project starts with planning: documenting goals, identifying risks, measuring success, and confirming decision makers. The course also covers organizing your files, estimating time and costs, building a solid team, scheduling work, and getting the project underway. In addition, you'll explore how to hand out and track assignments, communicate with the team, work through issues, and bring your project to a close.
QuickBooks 2012 Essential Training
QuickBooks basics from setup to recording transactions to reconciling accounts. Let author Bonnie Biafore show you how to use the QuickBooks Pro 2012 accounting software to manage your business's finances, from creating accounts to organizing customer, vendor, and item records. The course also details core QuickBooks features, including recording bookkeeping transactions, such as bills and invoices, and reconciling accounts and managing company files.
Viewer Comment:
Very well presented!!! Better than any intuit webinar. Thank you!!! Excellent explanations! Touched on all important topics.
Managing Project Schedules
Learn how to proactively manage project schedules. Get the upper hand on your project schedules before they begin and see them through to conclusion, on time and on budget. In this course, PMP-credentialed author Bonnie Biafore teaches you how to proactively manage project schedules. This includes a look at the elements that go into a schedule; how to estimate costs and resources; best ways to negotiate and allocate resources; and how to manage a schedule over time.
QuickBooks 2010 Essential Training
In QuickBooks Pro 2010 Essential Training, author Bonnie Biafore shows how to most efficiently use this popular business accounting software to manage business finances. The course covers core QuickBooks features that business owners need to know, from recording typical bookkeeping transactions like bills and invoices, to reconciling accounts and managing company files. Exercise files accompany the course.
QuickBooks Tips and Tricks
Ready to take your QuickBooks expertise to a new level? This course helps viewers become more productive with QuickBooks. Author Bonnie Biafore shows how to best work with QuickBooks lists, use display and search shortcuts to quickly find information, number transactions, and work with expense transactions, billable and non-billable time, invoices, and journal entries. The course wraps up with even more timesaving tips and tricks on selecting dates, recalling transactions, memorizing transactions, and more.