Bonnie is an award-winning author and technical writer.
With more than 30 published books to her credit, she has now self-published a book on Microsoft Project 2016: Practical Project Management with Microsoft 2016. Later in 2017, she will self-publish Practical Bookkeeping with QuickBooks 2018. These books are based on her O'Reilly books, Microsoft Project: The Missing Manual and QuickBooks: The Missing Manual.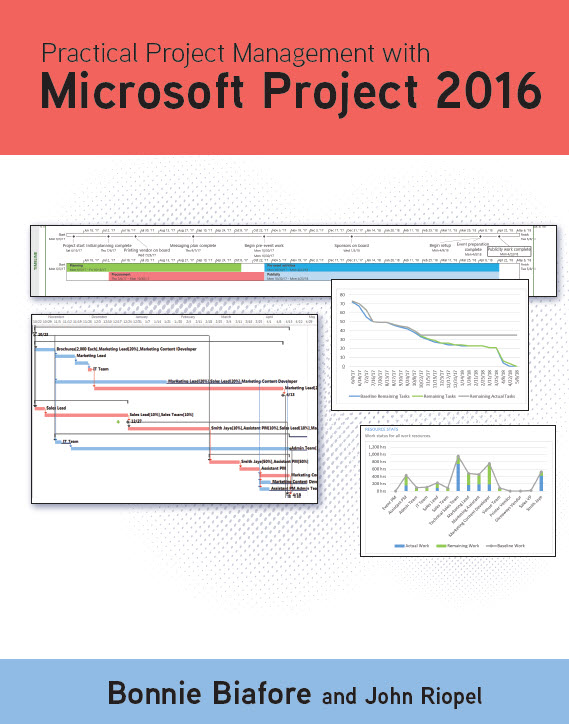 Bonnie Biafore's Practical Project Management with Microsoft Project 2016 beautifully and fully explores the breadth and depth of Microsoft Project.  Bonnie takes a sensible approach to a difficult program and the result is project and process clarity. I now include it in my desktop reference library. Well done Bonnie!
— Sam Huffman, Author, Microsoft Project Do's and Don'ts
Practical Project Management with Microsoft Project 2016
Learn how to manage projects of any size with Microsoft Project 2016. Whether you're new to Project management and Microsoft Project, or looking to expand your skills, this clear and engaging book guides you through Project's features step by step. You can jump directly to the topics you need. Or download sample files from the book's website to follow along to build a task list and resource team, develop and fine-tune your schedule, and monitor and correct performance. This book shows you how to make the most of Project's tools, so you can master Project and the projects you manage with it.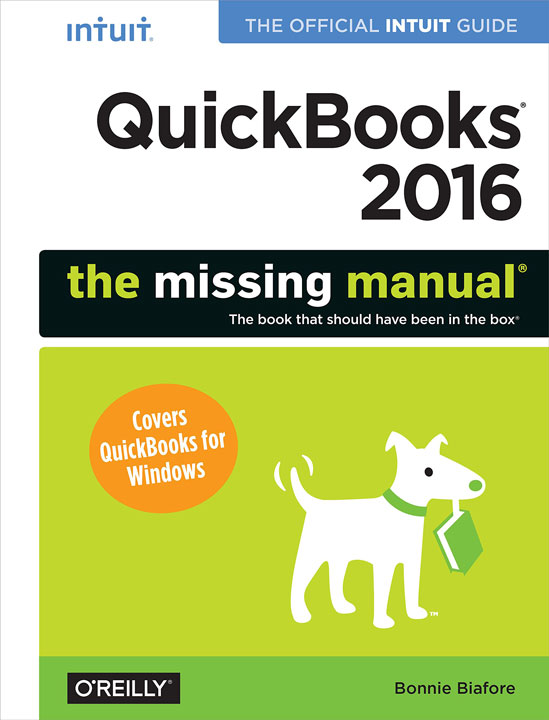 Winner: 2005 APEX Award of Excellence
From PC Magazine
If you intend to invest in QuickBooks Enterprise Solutions (or any other QuickBooks edition for that matter), spend a little extra money and pick up a copy of QuickBooks 2016, the Missing Manual by Bonnie Biafore. It's practically a required resource for a QuickBooks administrator, and it costs less than $30.
From Amazon
There are many QuickBooks manuals that tell how to do complex transactions within the limitations of QB. I have these manuals and they sit dusty on my bookshelf. In contrast, Bonnie tells you step-by-step how to do everyday activities in QB, beginning with the day you establish your company in QB.
Email
I'm literally giggling and having to read aloud passages from the book. Who knew QB could be so entertaining!
QuickBooks 2016: The Missing Manual
How can you make your bookkeeping workflow smoother and faster? Simple. With this Missing Manual, you're in control: you get step-by-step instructions on how and when to use specific features, along with basic bookkeeping and accounting advice to guide you through the learning process. Discover new and improved features like the Insights dashboard and easy report commenting. You'll soon see why this book is the Official Intuit Guide to QuickBooks 2016.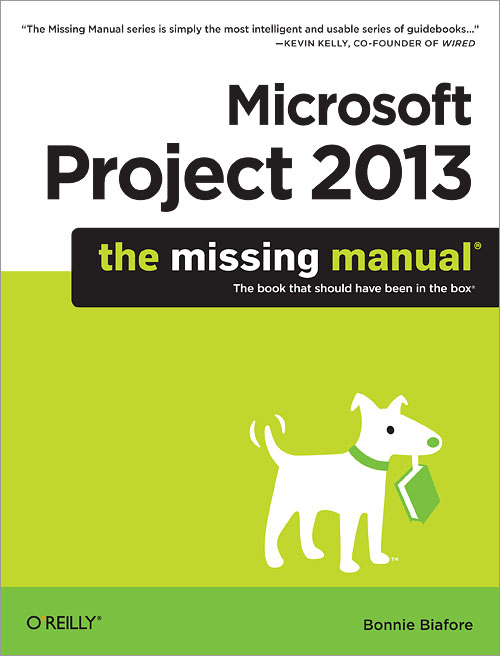 Winner: 2008 APEX Award of Excellence
From Amazon
I recommend this book for any project manager who depends on using Microsoft project for scheduling. This was the first book published on Project 2013 and it captures all the new features with using Project 2013. The author also does a good job covering all the existing features of project. This book is more than a step by step procedure for using project; she also explains the "why" for so many features. This book should be in all project managers library.
Project 2013: The Missing Manual
Get up to speed on Microsoft Project 2013 and learn how to manage projects large and small. This crystal-clear book not only guides you step-by-step through Project 2013's new features, it also gives you real-world guidance: how to prep a project before touching your PC, and which Project tools will keep you on target. With this Missing Manual, you'll go from project manager to Project master.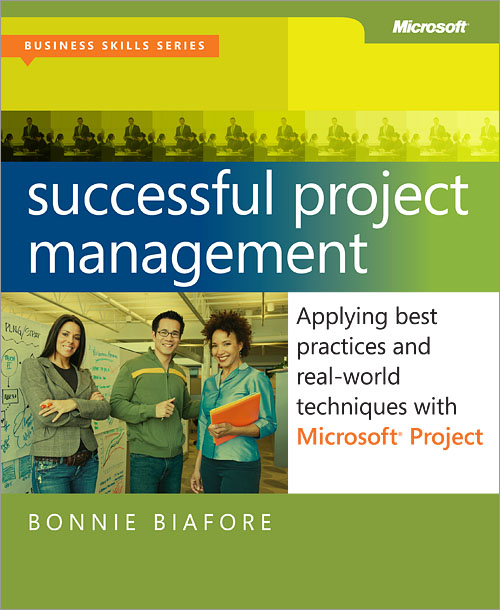 Winner: International Award of Merit from the Society of Technical Communication
Successful Project Management: Applying Best Practices and Real-World Techniques with Microsoft® Project
Learn best practices and proven methods from project management professionals—and apply these skills as you work with Microsoft® Project. In this practical guide, project management expert Bonnie Biafore shows you how to manage projects efficiently and effectively, sharing the real-world experiences of project managers in several industries. You'll learn how to put the best practices and hard-won lessons of experts to work on your critical projects. Project files available on the companion website.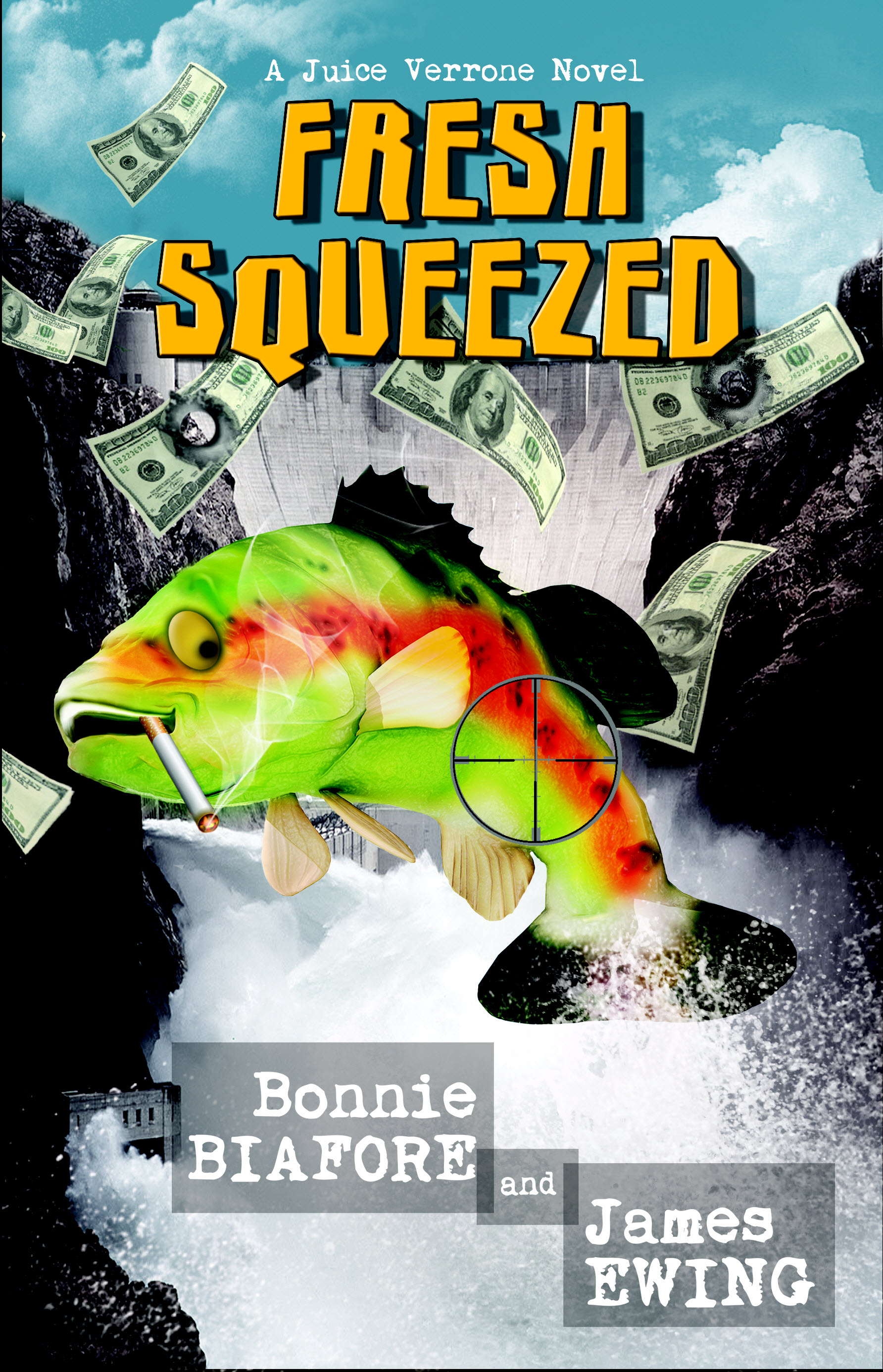 Tired of reading about QuickBooks or project management? Then how about hit men and stupid criminals? (This is my first novel.)
There's something fishy going on in the backwater town of Wanaduck, Washington, population 879, er, 878… Make that 850.
Anthony "Juice" Verrone, former Mafia enforcer and guest of the Witness Security Program, is trying to hide from the Family he sent up the river. When a giant hot dog, a fiberglass bass, and a plummeting corpse put the squeeze on Juice, he thinks he's been found out. Juice teams up with Rudy Touchous, a forensic accountant, and Police Chief Dickie Gordon, to track down the killer. Instead, they run head-on into a public utility in desperate financial straits, a local troop of NASCAR-addled, bass-fishing rednecks with odd literary aspirations, and a vegetarian commune, which, in its dedication to the well-being of plants, is tossing more than lettuce into its salad bar. And what is that secret ingredient in their all-vegetarian hotdogs? The Utility's plans leak, so they bring in a strange parade of hired guns to make sure the people who know too much can't say anything.
When these players mix it up at the Asparagus Festival a conflagration ignites that changes everything. Can Juice go back to being a regular guy? Or does he find out that he can hide, but he can't just disappear?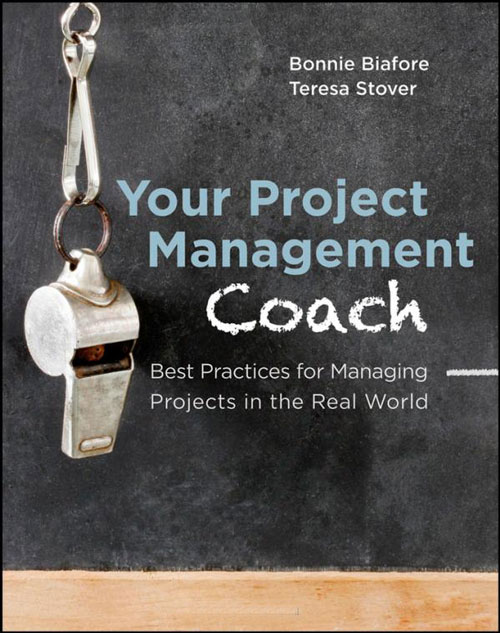 Your Project Management Coach
Many projects fail to deliver on time or on budget, or even to deliver a workable product that satisfies the customer. While good project management goes a long way towards ensuring success, managers often fail to follow the plans they implement. This unique guide helps you understand and successfully handle project management, once and for all. Covering practical ways to solve problems you'll typically face when managing actual projects, this pragmatic book takes you through a full project management lifecycle. You'll find ample tips, tricks, and best practices—all richly illustrated with real case studies.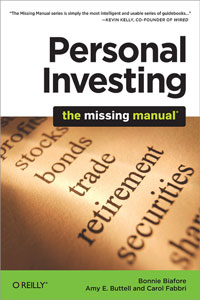 Personal Investing: The Missing Manual
Your financial goals probably include a comfortable retirement, paying for your kids' college education, and long-term healthcare. But you can't reach those goals by putting your money in a savings account. You need to invest it so it grows over time. Three seasoned personal finance experts show you how in this jargon-free guide.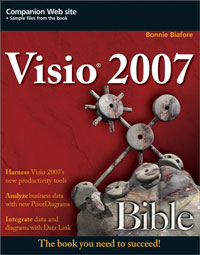 Whether you're designing a network, a business plan, or an office building, Visio 2007 can transform your vision into sophisticated diagrams and drawings. This comprehensive reference shows you how. You'll discover how to use Visio for IT, architecture, engineering, and business projects; explore the new features of Visio 2007; learn to publish Visio diagrams to the Web; and much more. If you want to develop your skills in Visio, this is the book you need to succeed.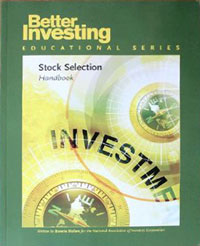 Winner: 2004 Apex Grand Award and Distinguished Award from the Society for Technical Communication
This book is designed to provide information and tools to help individuals and investment clubs become successful long-term investors. By using this book, investors will follow a self-learning pathway, gaining knowledge and building expertise to make informed investment decisions. The book provides information and resources for beginners, intermediates and experienced investors.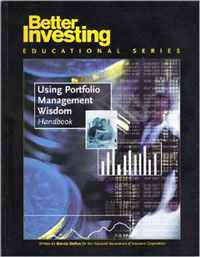 Using Portfolio Management Wisdom
Find out how Better Investing's portfolio techniques and tools can help you organize, track and manage a winning stock portfolio. Learn to balance investment return, risk, and time frame to achieve your financial goals with a level of risk you can tolerate.  Discover ways to diversify your portfolio to reduce risk and produce more stable returns. Learn how to fund your financial goals with appropriate investments. Dig deeper to choose the right types of investment accounts to reduce the tax bite.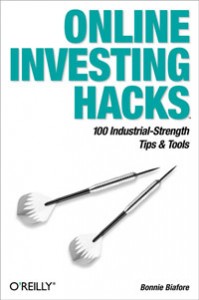 Heading: Online Investing Hacks
For the geek who's an investor, and the investor who's a geek, we present Online Investing Hacks, 100 industrial-strength, bleeding edge tips, tools and techniques for analyzing and managing online portfolios.
Individual investors have become more computer-literate and technology-dependent than ever before. Whether you're looking for suitable investments, studying alternatives, or managing your portfolios, you need data. The Internet can be a goldmine of financial data and research, but today's online investors also use spreadsheets, databases, and financial applications to select, study and manage investments. If your proficiency has grown to the point where you crave industrial-strength tips and tools to turbo-charge your efforts, this is the book for you.